Blog vs Social Media Part 2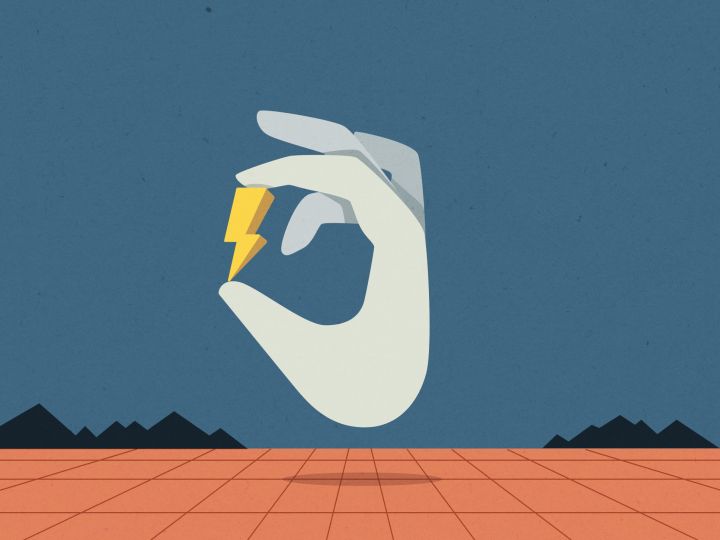 There is a huge amount of discussion about whether you need a blog or not when many social platforms focus on different forms of content, like photos, videos, micro-posts, and stories.
I decided to dig deeper into the topic and understand what's happening. Is blogging soon will be dead? Where to invest your time and energy? What outcomes can we have from Blog vs. Social media?
Benefits Of Having A Blog
Full control over your content and rules.
You can have very long articles, and they'll be seen in a way you want. Alternatively, you can have short daily updates similar to what Seth Godin does on his blog.
Check Spry's website for more info .
However, if you're starting from scratch, 1500-2500 words is the optimal length for a blog post that can bring organic traffic. It's good enough for people to find your content when they search for information. Meaning more people will see it in search results.

Direct contact and good relationships with your audience.
If someone opens up your article and reads it, then you have a good chance that they'll subscribe to updates and more content from you.
You can interact with your subscribers any way you want by using simple emails or email sequences and segmentation You can even configure and automate specific engagement processes.
A self-hosted, fully owned blog site, platform allows you to customize your content distribution and all communications to perform in the best way possible in your case. You have full control of how you reach and get in contact with your audience.
Having admin access to all the features and processes and basically how everything runs gives you full access to data that you collect about your audience. It's like a customer database base that you might want to use for different purposes, of course, in a good way.
What would you do if your favorite social platform will go down as Vine did?
It's no longer a secret that social network users are products of these platforms. Nothing is given for free, and you can't just create an account and start posting about your business and instantly get massive engagement, fans, and customers. At least, that's how they attract new users. This is just too simple, isn't it?
Moreover, well-established social networks, at some point, will be pushing their ad features to make your content more visible and reach out to more people.
But at the end of the day, you'll have to play this game by the rules of these platforms. They call it community guidelines.
The pattern is that once you create an account, you might get some impressions and engagement as a newbie on the platform. As a rule, that's just a demo of what that platform is capable of. However, If you don't pay for your ads, you might see a decrease in views, clicks, and other metrics.
Social media platforms make sure that it's just a tiny chance that someone from your target audience will see your content.
And if you're on the consumer side, you might realize that you can't really search there. Every piece of content you see is from people you follow or suggestions, recommendations, and, of course, ads.
All of it leads to the next question.
How do you have ownership of relationships you build in social media?
The worst part is that all the results of the work you do on 3rd party platforms belong to them. So if you create groups, pages, or accounts where you build your audience, there is a chance the platform can be changed or even shut down for good, and you'll lose everything.
I've heard stories of people who lost around a 30k customer base because of this reason.
Some people lost 300k groups because some of the content was against community guidelines, and I believe nothing criminal or dark was posted there.
Scientists and podcasters were demonetized because of mentioning specific words banned according to platform and policies and moderation that change like every week or month.
All of this is not fair for creators who actually help to grow platforms. The truth is those who own platforms decide what to do and what policies to implement. And it's up to you whether you agree with it or being cautious and distributing your content so that you don't lose everything at once.
You can have multiple content formats on your website rather than one format that social media focuses on.
Blog or site allows you to place photos and galleries of photos, write short updates or long stories and case studies, make videos, and upload podcasts and music. Your blog can support multiple formats or just one, and it's totally up to you.
The best part of it is that you can mix everything on one site. For example, you can write a post, make a video, and use the audio track as a podcast episode. Everything can be published in one blog post so that people can interact with your content in the most comfortable way for them.
This way out can reach a broader audience.
Some people like to read, some prefer to watch a video, and some don't have time for visual stuff, and they prefer to listen.
As a designer and engineer, my eyes often get busy with visual work and writing lines of code. So listening to a podcast in the background helps me to be more productive.
Otherwise, I'd be working on something and only after watching the video or a playlist just because I can't get this info in any other format.
Interactive sections like Portfolio or Products help to monetize your blog or site.
Being creative with your blog or a website allows you to implement landing pages and interactive sections. This is not that common in case if you only hang out on social media platforms.
Some of the platforms have functionality where you can post items for sale. Still, again, you don't have full control of how it appears to your potential customers or if it even shows after a platform introduces new updates in the interface.
You don't have full control of the user acquisition and sales process. I'd say you almost don't have any control over those processes. They decide for you how to place your products and publish your content, and maybe it will be shown for a tiny fraction of time to your potential customers or maybe not at all.
This is something that could be critical for the type of business you do. On the other hand, you can customize it as you want on your website.
Build your brand and be more creative with your own platform.
Branding tools are quite limited on 3rd party platforms. You can change the cover photo, avatar, description, and maybe pin a post to the top, which is not enough for building a brand that will stand out from the crowd.
So-called business gurus and influencers say that you should do everything. Meaning, post your content on every social platform possible. Write blog posts, tweet with high frequency, post on Instagram daily or even several times a day, create informative pins, shoot and edit videos...
But, come on, if we talk about artists, indie makers, designers, writers, musicians, or those who have dreamed about creating a product and push to the market, we don't have that much time and focus in a day to do all this social stuff.
If you do immersive creative work or create a product from scratch, you definitely understand the pain. It's just too overwhelming for most creative folks to make the stuff and at the same time ramble about it on different platforms and in different formats.
I still have hope that there is a better way to do things more organically, even if it takes more time to grow and get more customers and clients.
Nobody changes algorithms on your website, but this happens all the time in the social media world.
This is what I've heard what Facebook did in the background.
Initially, your followers potentially could see everything you post there.
Then they've changed the algorithm, and your content could be seen only by 10% of your audience. This percentage could be increased if your post gains a lot of likes, comments, and shares.
Then they've started promoting their feature for post boosting. So if you want all of your audience or at least most of it to see your post, you have to pay Facebook, so it sticks around for a while (not being hidden by the platform).
The more people you want to reach, the more you pay. However, there was also a rumor that click farms generate the clicks that Facebook drives to your post on paid ads. Unfortunately, I don't have any evidence of that, but that is one of the rumors of unethical business techniques they must be using.
Traffic from click farms is that traffic you don't want to see at all. It's generated by people with zero genuine interest in what you have to offer. It can vastly reduce the engagement of all your future posts, requiring you to pay again and spend more to get traffic, sales, and so on.
This will not happen if you promote your business using your website as a platform.
If you write evergreen content and publish it consistently, you invest in your future because some of the articles will be popular for years.
Downsides Of Building Your Own Blog
The main question of most people that are considering starting a blog is...

How do you promote your blog posts once you've written them?
Just because your blog has the content doesn't mean it will be instantly exposed to people. Your blog is precious to you, but nobody else gives a damn (yet) about it. And before they care, you must promote your content. So how do you do this?
Building traffic and getting eyes on your content is the biggest challenge that bloggers have. I know it because I struggle with it myself.
The best thing I ever did to build traffic to my website was networking with other bloggers and publishers. Connecting with others enabled me to start building relationships. Suddenly they would share my content and link to my site. That was a huge turning point for my blog and me since I understood how it works.
It's harder to set up a website than create a social media account.
You can use ready solutions that are very easy to set up, but you still need to get it hosted somewhere and register a domain name.
Also, you might need to configure and customize everything, so everything works for your specific needs.
Even basics like adding a logo, description, choosing a font, template are parts of the website set up checklist, and many other details worth paying attention to.
There are many things to do, and sometimes it's easier to hire a web developer or a designer who can customize certain things in code or set up everything for you.
With social platforms, all you need is email, and you need to complete a couple of steps before your account is ready.
Sometimes website builders can't cover all your needs, or everything looks difficult in general.
Yeah, that's the problem. I tried many out-of-box-ready solutions myself, but it was always not enough for me to use something like that since I'm a designer. Either it's outdated or has a lot of restrictions. At some point, it's hard to push boundaries without advanced coding skills.
Most of the ready solutions are difficult to use and also difficult to customize. Some are too simple and lack essential things that make your content perform well and be found organically.
Some of the tools are heavily dependent on plugins and often paid plugins that are not integrated well into the system. So things might work slow or with errors.
That's a different topic worth writing about for sure.
I don't think that there is just one proven way that works for everyone. So maybe the true answer lies between those two methods I've been unpacking in this post.
On that note, I want to mention that there are factors that social media platforms can actually be useful for. A combo approach that consists of your platform and social media accounts might be a win-win strategy.
Benefits Of Social Media
You don't need to build anything, and all you need to do is create an account and start posting your content. Sounds great, right? However, the easier something to do at the end of the day, the fewer results it will bring to you.
I do use social media myself, and I see benefits in it. I see traffic from it in analytics, even tho it's less than the organic traffic.
I like the fact that billions of people use social media daily, which means that I have a small chance to get much attention to my content and then to all the other stuff I share on the Internet, my products, etc.
It's convenient to have an easy-to-use interface that gives me access to my audience just using my phone.
Social media is powerful and can be useful as your main channel of distribution or getting people to know about your brand. Also, it can be a good supplement to your blog.
Try mixing those two things if you can.
Please share your experience in the comments below.