High-Income Blogs and Tips on Promotion, Monetization, and Improving Metrics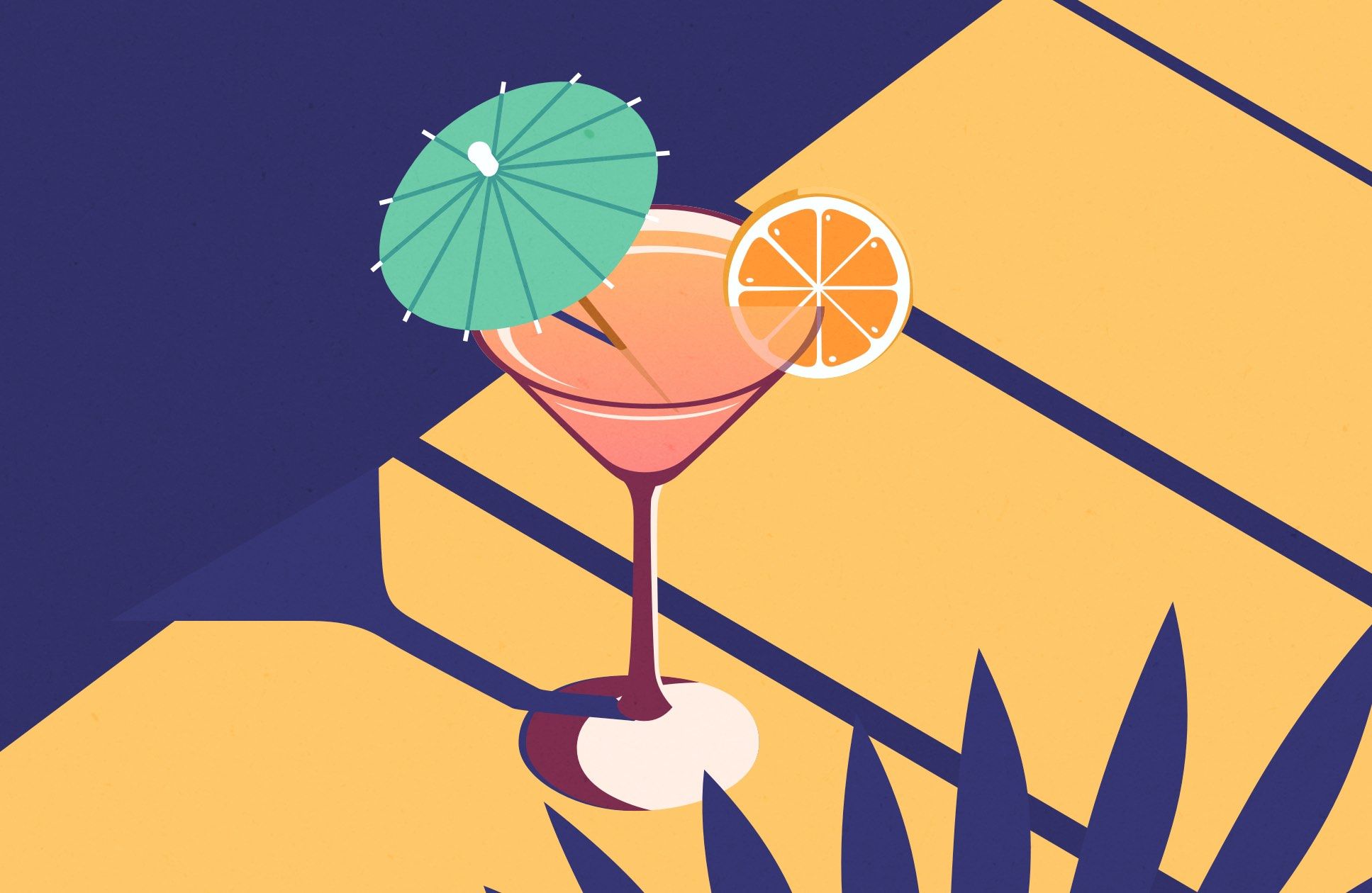 Building and monetizing a blog is a ton of work. It's definitely not a get-rich-quick scheme. It's a long-term project, especially if you're just starting from zero content and zero investments.
You can make $5,000 - $10,000 per month and more. But how can you do that with a simple blog? You might ask.
The short answer is that blogging in isolation doesn't make you rich by default, and it's more what you blog about and what follows next after people reading your blog posts.
Here are several inspiring examples of blogs that make millions or around that per month.
10 high-earning blog examples
TechCrunch: $22.5 million per year

Startup news;
Focuses heavily on tech giants such as Alphabet, Amazon, Uber;
Ran Crunchbase between 2007 and 2015.
Envato Tuts+: $10 million per year
A vast library of tutorials, courses, guides, and eBooks;
Covers coding and web design, business, photography, music, and graphic design;
Free and paid content.
Smashing Magazine: $5.2 million per year
A blog for developers and designers
Founded in 2006
Membership ($3-$7 per month for premium features)
Gizmodo: $4.8 million per year
blog about design, technology, science, and sci-fi blog
geek culture and fun content
Making Sense of Cents: $1.5 million per year
A blog about personal finance, financial independence, money tips, and more.
Actions that helped to achieve this income:
Growing Email list;
Interviews;
Diversifying income;
Emailed about affiliate products more;
Started posting less;
Facebook page following.
Fire Nation (eofire.com): $1 million revenue per year
The main topic of the blog is financial freedom.
Income sources:
Sponsorships;
Online courses;
Affiliate revenue;
Books.
Horkey Handbook: on average $42,500 per month
All about virtual assistant business.
Income sources:
Services
Products
Affiliates
Matthew Woodward: $25,718 per month
Matthew's blog is about blogging, SEO, and online work.
Main income sources:
Affiliate earnings
Consultations
Well Kept Wallet (wellkeptwallet.com): more than $18,000 per month
A blog about personal finance with content about making money, saving money, dealing with debts, and related topics.
Sources of revenue:
Ad Networks;
Affiliates;
Native Advertising;
Courses.
Single Mums Income: $5,472 per month
Ad Networks;
Affiliate income;
Sponsored posts.
Outcomes from high-income blog examples
You can make $500-$1500 per month on your personal blog, but one or several niche websites can make you $4000-$6000 per month on average.
Promotion
Quora
If you're lucky, you can get ~30,000 views per month across your content.
Email list
You can have about 25-40% engagement from your email list. And lots of quality readers.
Reddit
It's a good source of traffic, but moderation is strict in many places.
Twitter
It usually doesn't bring a lot of traffic unless you have following 10K+ and some engagement on the platform. It's important to like and retweet people that share your content.
The 50 cents tactic works for acquiring new visitors and maybe followers.
LinkedIn
People say it's good and underestimated compared to other social media platforms.
Monetization
Promoting Niche Products
If the main goal of your blog is promoting and comparing niche products, then affiliate marketing is a well-known and the best revenue source.
Monetizing Lifestyle Blog
I think lifestyle bloggers should focus more on sponsorships as a monetization method rather than courses and books.
Sponsorship can be worth thousands per month.

You can write about other bloggers if you have significantly higher traffic or pitch brands to write about their products.

Although brands now want more video content rather than text posts these days.

Promoting Books and Guides
An ebook or paid PDF can generate about $1000 a month on average.
Paywall for content
Paid subscription and restricted content became very popular in 2020

Access to private communities
Private chats and forums are another good way of monetizing your blog. You can share access to courses and materials within those communities and basically build an empire on it.
Donation (Patreon model)
Setting experiments, sharing your adventures and experience on your way to achieving something? A good way to monetize this is to ask your visitors/viewers for a donation to support your journeys.
This model is already successfully working on sites like Patreon and YouTube. However, sites like this have limited and huge commissions from earnings. You better host everything yourself if you can.
Tips for Improving Your Blog Metrics
Posting frequency
The more you publish, the better for your blog. It improves your ranking and moves your site upper in search results. A frequently updated blog means it's up to date and, by default, has more relevant information.
I tend to post 1-2 articles per week, and that's because I'm usually busy with multiple other projects along during the week.
Create content that has a value
Focus more on writing valuable content, title it well, and being patient.

Email list
Your email list should be your primary concern even from the very beginning. Mostly, people tend to visit a page of your blog, and after they've done reading, they leave, and there is a tiny chance that they'll go back and check for new posts that you publish afterward. So it's a good idea to implement an opt-in form as the main call to action that appears in your blog posts.
There is another great reason to start building your email list When every platform turns "evil," you'll have your email list to contact your audience.

1000 true fans
Learn more about 1000 true fans (ref. Kevin Kelly) if you haven't heard about this concept.
Shortly, you don't have to have the whole internet subscribed to your blog to monetize it well. You only need 100 to 1000 so-called true fans that regularly comment on your posts, like what you do, and generally speaking, nice human beings (not just random customers).
Even having a small but dedicated audience can turn a casual blog into a sustainable profit-generating business.
SEO
If you want your blog to be profitable, it's more than just writing. SEO is the key, even tho it's slow. Just because you write something doesn't mean that it will be found by default. Implementing even basic SEO principles increases your blog position in search results. Meaning, your content will be found more often, and it might take less time before you see the increase in your traffic.
Getting started is already a big step.
If you can dedicate the time to creating 2-3 blog posts per week – success is a real outcome.
Best Income Sources to Implement
Selling knowledge every month seems like one of the best ways of monetizing your content.
Affiliates also show great metrics, and most blogs in the list above and other blogs I saw earn most of their income from partner programs.
Consulting and high ticket services are another great way of monetizing the content on the blog simply using it as a lead generation. Although, this is hard to automate. And you really need to invest your time and actually work with clients, which usually consumes a lot of resources.
Final words
Income from blogging pretty much depends on your business model, whether you have a product that you want to sell, a store with many products, you're promoting products for a commission, etc.
So as you can see, it's not the blogging itself that generates income. Blogging as a business is a marketing tool that helps to research and promote products and services. It's definitely the way to make money online.
I hope this post motivated you to start your blog. Feel free to add any examples and income reports you know down in the comments section.
Just start your blog and see what happens. Whether you make money or not, it's still a great experience that can be easily re-purposed in other business areas.